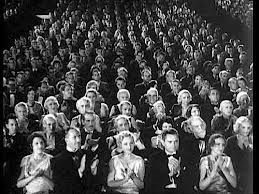 Last week I was able to convince most of my acting comrades from the Poiema Players to come along with me to see a rather unique presentation from a performance artist I was slightly familiar with from my New York "bohemian" days in the 80's; "Rinde Eckert's Becoming Unusual." I was excited to see the performance art piece because of Mr. Eckert's reputation and the fact that he was a Pulitzer Prize finalist. What we experienced was so unique and profound and I think we all had moments of understanding that bordered on revelation. It was a curious outing for a group of evangelicals, considering this was "fringe high art" where one might expect to find only extreme left liberals.( I somehow identify with both groups.)
What was even better was our little group didn't become offended at being exposed to a differing worldview. No one tensed up and readied himself or herself to wage a battle in a cultural war. Instead, we had a passionate connection with the brilliant artist who was so desperately seeking truth.
Most of our group was silently praying the whole time, and afterward Mr. Eckert stuck around and spoke with us. The sense of love and joy was palpable, and he apologized for being glib about religion and we thanked him for his penetrating insights and we gently tried to share Jesus. We were just a room full of humans, each adding to one other from the wealth of our hearts and experience alongside the Holy Spirit who was beautifully drawing us to the light of the gospel.
Now let me spell out
a
point that the Christian can glean from this experience. Lately, I've heard so much philosophical and sometimes direct discussion (and by that I mean contentious arguments) about how to share one's faith. The views range from joining the "conversation" to rehearsed and confrontational presentations that include a moment of decision. Critics meet opposing views with inflammatory accusations and end game scenarios that accuse dissenters of playing into the hands of the anti-Christ.
I don't claim to be above it all. I've certainly done my share of overstating things in the heat of the moment, but I would like to just add my take on the issue.
1. All the forms of sharing one's faith are valid if a person comes by their approach honestly. Nothing beats speaking from a pure and honest heart of love.
2. Even more important is to be led by the Holy Spirit. I know, nothing new with that statement, but what's really cool is that the Holy Spirit speaks "post-modern" and "post-post-modern." He knows how to speak through us and make up for our lack in understanding
3. Be sure to respect the work of the Holy Spirit in people you meet. By that I mean recognize God's desire to draw everyone to Himself, and that He has been working in each life uniquely.
4. Also, respect someone else's experience and process. Just because you don't get it doesn't mean they might not be smarter than you.
5. Be careful that your sense of outrage at immorality and injustice doesn't overtake you, so that you become defensive and judgmental and end up fighting a personal or cultural war instead of being able to share Christ humbly and lovingly.
6. Of course, the Holy Spirit also understands context, and there's no law that says you are required to be a patronizing wimp. He just might lead you to be harsh in certain situations.
Finally, here's a link to a quick scene from one of Rinde Eckert's works.
http://www.youtube.com/watch?v=hp6F5r4v-Aw
Reposted from 2013