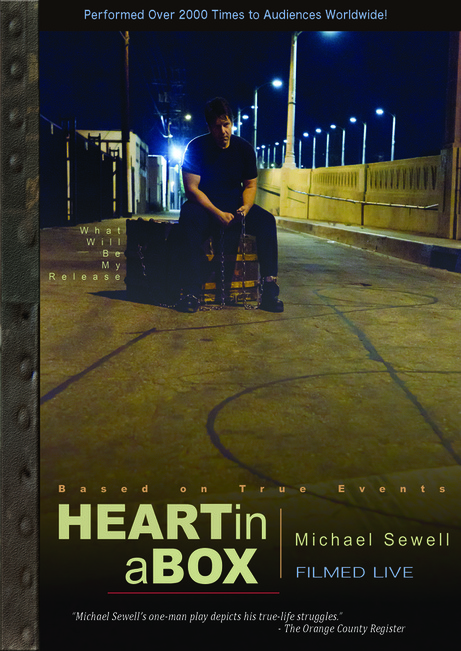 Michael Sewell Ministries has a long-standing association with BLB, and has been embraced by Hope for the Brokenhearted largely due to the ministry and impact of this project;
HEART in a BOX is a unique musical play based on the true story of Michael 's tumultuous journey from bondage to freedom in Jesus Christ.
For over 20 years, Heart in a Box has been performed all over the world to audiences large and small from church congregations to great amphitheaters, to tiny groups in recovery homes, to refugees in the bush in South Sudan. No matter where it is presented his tale goes beyond cultural divides and resonates with hearts of every age and background because it is an honest account a core human struggle we all share.

Touching on themes of depression, addiction, betrayal, the occult, religious hypocrisy, ambition, grief, suicide, and the futility of pop culture, Heart in a Box clearly preaches the gospel and portrays how God's love purses us to our darkest places and offers life and hope.
Despite the serious subject matter, Heart in a Box is joyful and has become a favorite of children.

A video version of this powerful presentation has not been available for several years, but we are happy to present this new version, filmed live with digital enhancements. It also includes the documentary "Inside Heart in a Box," that gives you a candid behind-the -scenes look at the 20 plus years of this ministry.





---
HEART in
a BOX
Order your copy here!



Discount
was $17.95
NOW $14.95


Please take a moment to explore our website and find out more about our ministry!